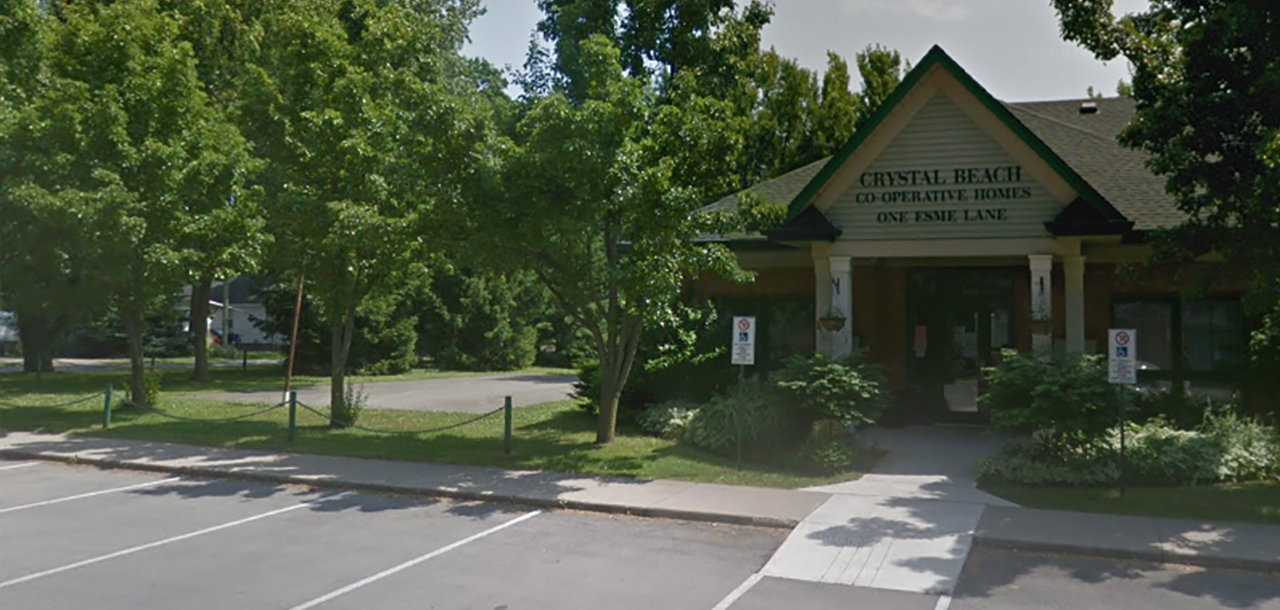 CRYSTAL BEACH CO-OP WELCOMES YOU!
Crystal Beach Co-operative Homes is a 46-unit community that is made up of one, two, and three bedroom apartments, as well as three & four bedroom townhouses. We offer both, Market Rental Units & Rent Geared to Income Units. Members are responsible for both, gas & hydro utilities.
If you are interested in applying to Crystal Beach Co-operative Home, you must complete an application on the Niagara Regional Housing website. You may also pick up an application from our office, located at 1 Esme Lane, Crystal Beach, ON, L0S 1B0.
Office hours are Mondays (9-5pm) and Fridays (9-5pm).
All applicants must be approved by Niagara Regional Housing prior to being placed on the Crystal Beach waitlist and being offered a unit at Crystal Beach Co-operative Homes Inc. The waitlist times vary and we are unable to determine how long your may wait until being offered a unit.